Diego Noriega
Endeavor Entrepreneur and Serial Entrepreneur (23x). A pacesetter for the Latin American ecosystem that has ventured into various projects over the years.
His purpose is to change Latin America, and his outview is that this great change is going to be led by entrepreneurs.
His passion is to provide mentoring for entrepreneurs to scale regionally and globally. He has provided more than 1400 mentoring sessions. Previously, he co-founded Torrenegra Accelerator, a company builder and accelerator.
At Newtopia VC he fulfills the role of Managing Partner and he dedicates 100% of his time to it. He has participated in support programs for entrepreneurs, and has invested in various startups.
He is also responsible for the Portfolio and all the activities with entrepreneurs. He is dedicated to building the Newtopia Community, coordinating Communications and coaching teams through programs.
He was a Co-Founder and CEO of AlaMaula, a network of local online ads sites for users in Latin America that was acquired by eBay. After that he was the General Manager for eBay in Latam.
In addition, he was Co-Founder of other companies such as Torrenegra Accelerate, MarketingElectronico.com, EvolutionGroup, SisVe, amoGrowth, Pueblos Originales, MediaEcommerce, LaGacetaShop, TerapiaNeurocognitiva, among others.
As an angel investor, he has evaluated more than 2,000 companies and invested in more than 10 startups. He was Director of Endeavor NOA.
Diego is from the Argentine province of Santiago del Estero. He studied to be a public accountant and decided to venture into the business world by doing an MBA. 
He always wanted to undertake a venture, at first without really knowing what, but when he started, he never stopped. That defines him as a born entrepreneur, whose purpose today is to help and support other entrepreneurs. 
"I want to change Latin America and that is what I am going to dedicate my whole life to. Supporting entrepreneurs is the best tool I know of and I want to engage with 1,000,000+ entrepreneurs in the next 10 years", he highlighted. 
In 2007, he founded Media E-Commerce, a 360° e-commerce media monetization solution, that aimed to provide local audiences the ability to access products efficiently. 
In 2009, along with 3 friends, they founded AlaMaula, a network of local online ads sites for Spanish and Portuguese-speaking users in Latin America, which had a great expansion in the first 18 months reaching ten countries. This is how, only 2 years after it was founded, it was acquired by eBay, where Diego took over as General Manager until 2013. 
Then he founded Segundohogar.com, a booking solution for houses and apartments in destinations throughout Latin America. 
In 2018 he founded La Gaceta Shop, the first Marketplace in the Province of Tucumán in association with La Gaceta, the main media outlet in northwestern Argentina.
He also founded Pueblos Originales, a project that offers tourist experiences in the NOA area and seeks to generate «economic empowerment through entrepreneurship» for native peoples. 
In 2019 he founded Torrenegra Accelerator, with the purpose of providing advice to entrepreneurs from emerging markets around the world.
In 2020 he founded amoGrowth, a company that accompanies the growth of entrepreneurs through content, using technology and growth tools. 
And in 2021 he founded Neurocognitive Therapy, a complementary tool to neurological and psychological treatments. 
In parallel, he is a mentor and was Director of Endeavor NOA. In 2009 he was chosen as an Endeavor Entrepreneur. 
During much of his journey within the entrepreneurial ecosystem, he served as an angel investor and mentor in new projects and delivered acceleration and scale-up programs. "After financing and managing more than 20 startups since 1999 and mentoring 1,000 entrepreneurs, I am 100% focused on COllaborating with entrepreneurs, SMBs and companies that want to grow and scale in the new context". 
«More than an investor, I feel like a colleague of the entrepreneurs whom we also support with mentoring so that they can scale and hit it out of the ballpark, helping them to elaborate a giant vision and to have their feet on the ground so that the teams execute brilliantly», he explained about of his facet as an investor.
About his book CO Leadership
Based on his more than 20 years of learning in the entrepreneurial world, Diego published his first book «CO LEADERSHIP: Learning from success and failures in 20 ventures«, where he shares his accumulated experiences over the years and projects to help entrepreneurs scale-up and grow their companies. 
This book is proposed as a tool to demystify failure, think about business models that are sustainable or self-sustaining, and modify the leadership style. 
"We can all create, we can all do, we can all dream. The problem is that later you have to support those dreams with realities, otherwise, it's pure hallucination, it's just smoke", Diego explains in his book. 
Download CO LEADERSHIP: Learning from success and failures in 20 ventures for free.
Newtopia VC is an early-stage venture capital firm focusing on emerging technology startups with the potential for global scale. 
"Beyond the seed investment, our goal is to provide strong support with Mentoring, Business Connections, and Investors, so that invested entrepreneurs overcome the Death Valley," he explained. 
In addition, he has great support from the Newtopia Community made up of more than 200 investors, advisors and key players in the Entrepreneurial Ecosystem, including entrepreneurs from 7 Latin American Unicorns.
Diego described the purpose of Newtopia as follows: «We want to promote the social and economic growth of Latin America through investment and support for entrepreneurs.» 
"I love to say that at Newtopia we are entrepreneurs who are now on the investors side," he commented.
AlaMaula, was an online ads network where the users themselves generated content by posting items for sale for free that reached 10 million monthly visits. 
With Mercado Libre as a competitor, alaMaula managed to implement a very powerful strategy and achieve exponential growth in just a few years. Thus, negotiations with eBay and, a few months later, the sale of the company was closed. "We became the first eBay employees in Latin America", Diego explained. 
And he stated: «None of this would have been possible if this team hadn't been set up that worked very hard in the fulfillment of that purpose: to enable all Argentines (and later Latin Americans) to sell online.»
About Torrenegra Accelerator
Torrenegra Accelerator is an accelerator of technology-based companies with a unique acceleration program that trains and advises entrepreneurs from emerging markets around the world. 
It is a community that, through an innovative process, executives and entrepreneurs with different experiences, backgrounds and knowledge, collaborate with founders of new companies and their teams. 
"We want to demonstrate to our entrepreneurs that you can really think big," Diego explained about the purpose of this accelerator.
PueblosOriginales.com is a project that develops and markets original tourist experiences in the NOA area with the aim of generating a positive social and economic impact. It is a partnership between natives and caucasians with an «associative spirit». 
"This project seeks to generate economic empowerment through entrepreneurship for native peoples", Diego explained about its purpose.
About Podcast Aprendedores
Aprendedores.co emerged in 2021 as a podcast in which a series of valuable conversations are held with entrepreneurs who have a story to tell about their time in the world of Latin American entrepreneurship. 
It currently has more than 45 episodes in which Diego conducts interviews with personalities such as Vanesa Durán, Tomás Escobar and Marcelo Rabinovich, who share their experiences, failures, lessons learned, and recommendations based on what they have experienced throughout their entrepreneurial journey.
COTalks is a series of interviews broadcasted on YouTube from which various conversations with well-known people from the ecosystem share their experiences and knowledge to encourage others. 
This cycle, which has already more than 70 broadcasts, includes Alan Schulte, director of LinkedIn for South America, Luis Bermejo an entrepreneurial board member of Endeavor Córdoba, and Alexander Torrenegra, founder and CEO of Torre, among others.  
Some forums to get to know him better…
"What's most exciting is to continue standing on the threshold of possibilities, being part of a leading company opens your eyes to possibilities you never imagined, the advice we have been given by other founders who have sold their startups is to never stop being entrepreneurs."
"Entrepreneurs are the ones who are going to change the future, the doers, the ones who generate employment, wealth, and innovate. And we cannot do it alone, we need teams"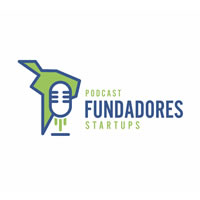 "Mentors have played a determining role in my life. We all receive feedback, but unfortunately not everyone listens to it"
"There has been a lot of talk historically about motivating and retaining, but more than motivating, you have to inspire and instead of lowering the bar, you have to give tools and participation. In short, making the collaborator feel part of the solution of a problem for humanity or for a specific niche"
"Supporting entrepreneurs to think strategically is essential. It is a process that invites them to take ownership of the leadership of their lives and their companies. It is beautiful to see the transformational impact it has on the attitude of the leaders and also on their teams. Everyone is more aligned and you can see the desire to get ahead " 
"Having a strong team with a strong culture is the way to be able to compete in the world."
Podcast

Emprender

Leyendo

Books

Hard thing about hard things
Zero to One
Blitzscaling
The lean startup
Tags: Diego Noriega, Newtopia
Latam VC, Latam Venture Capital, Pre Seed VC Latam, VC Latam, Early Stage VC Latam, Seed VC Latam, Venture Capital Latam